Gift set
Showing 1–12 of 27 results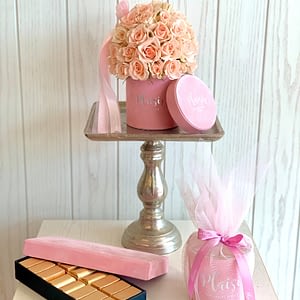 Make her smile giftset
AED

795.00
A fabulous giftset that covers all senses: sight, taste, smell. The beautifully arranged rose dome adds beauty while the delicious Patchi chocolates tantalizes your taste buds. Add the magical vanilla candle to the mix and you have the most fantastic and luxurious gifts! Well done you!
PLEASE NOTE: As flowers and colours have various seasons, not all shades of roses may be available all year around. Should this be the case, we will always replace with roses of equal or greater value in similar shades.
Same day orders are accepted if placed before 1:00 pm on the day of delivery.