Plaisir Home » Online Flower Shop » Luxury Flowers » Page 13
Luxury
Showing 145–147 of 147 results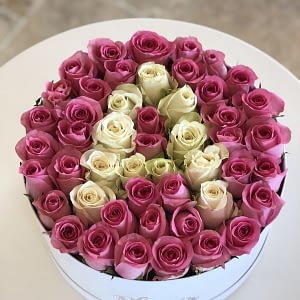 White Hatbox with alphabet
AED

1,250.00
If it's letters and numbers you're after, go no further than our Hatboxes. They provide plenty of space for your favourite alphabet or number to be displayed with flowers. A unique way of showing how thoughtful you are, celebrating someone's birthday or simply 'just because'.
Plaisir's handmade luxury velvet boxes can be re-used as storage once your flowers are no longer alive making this box, like all other Plaisir velvet boxes, two gifts in one. The Hatboxes at Plaisir (as shown on this image) with a 30 cm diameter, is an elegant gift guaranteed to impress your recipient.
Same day delivery is possible if orders are placed before 1:00 pm on the day of delivery.
White Lavender Square and Candle Giftset
AED

525.00
A wonderful and unique lavender arrangement designed to decorate your space. A treat for the eyes and a long-lasting and beautiful gift! Lavender is known for its calming and soothing effects. Thoughtfully paired with one of Plaisir's fragrant vanilla candles, this giftset is sure to bring some calm into your day. (Box size 889cm)
White Square Longlife
AED

1,250.00
An absolute luxury, this beautiful velvet box contains a mix of Infinity, Dry and Silk flowers that do not die and maintain their shape and beauty. Your receiver will be able to enjoy this thoughtful beauty for a very long time and will be reminded of you every day of the year!